BEST HOTEL PRICES
We can book all hotels in the world. We have the best prices at our contract hotels and via our chain agreements, if you want to stay at another hotel, we will arrange that to.
PERSONAL SERVICE
Fast and committed answer when you want to book. We are based on your wishes and are committed to finding the best hotel at the best price.
EASY TO BOOK
Booking is made through Hotel Express online, our booking service or directly with the hotel. You will find our connected hotels when you log in to our website or in the app.
EXTRA BENEFITS
We offer a range of benefits that are tailored for you who travel in the service. Save money on e.g. fuels, rental cars and trains.
Our benefit partners
As a member, you have access to extra benefits, specially developed for you who travel in the service. Among other things, we offer really good benefits for you who travel by train or car.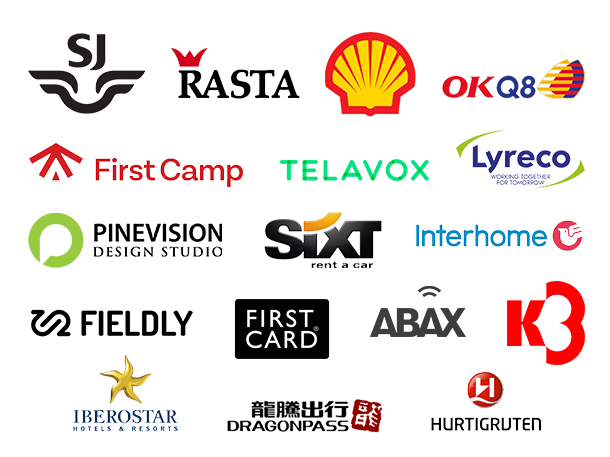 Contact us
Are you interested in joining Hotel Express or do you have any questions? Enter your contact information below and we will contact you!
HOTEL EXPRESS | K3 TRAVEL AB
Hagagatan 23, SE-703 40 Örebro
+46 (0) 19-16 60 60
info@hotelexpress.se